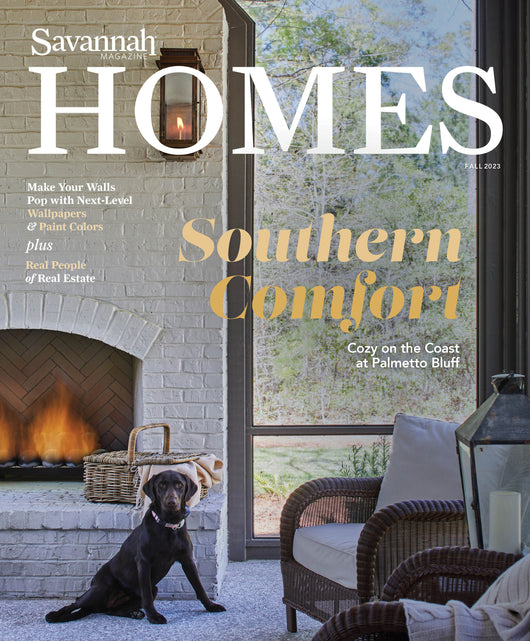 2023 Fall HOMES
Regular price $12.95 Sale
Beyond the Garden Gate
Local photographer and farmer Amanda Churchill gives us an intimate look at her whimsical garden house, her family's favorite spot for dinner parties and command center for her expanding botanical farm business.
Into the Woods
A family abode by J. Banks Design Group in Palmetto Bluff's Camp Eight neighborhood brings the outdoors inside without sacrificing style or comfort.
New to the Neighborhood
A new construction collaboration brings contemporary flair to the evolving Thomas Square community.
To Have and To Hold
A husband and wife say "I do" to a long-time dream and stewardship of HollyOaks on the Marsh, a serene estate designed by famed Savannah architect John C. LeBey.
Best of Homes 2024 Ballot
Now's your chance to share your local referrals for Savannah's best home professionals. Submit your ballot by December 1, 2023.