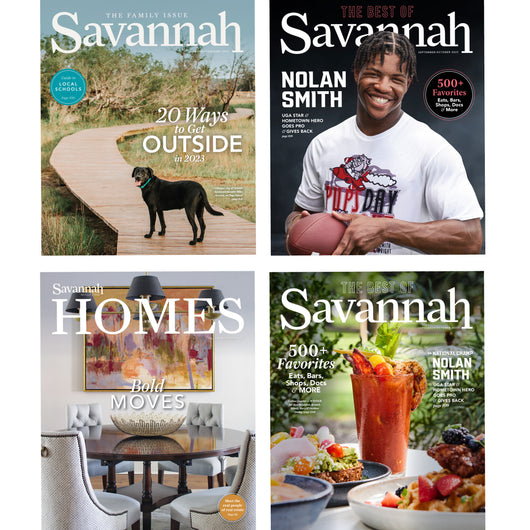 Savannah magazine one-year subscription
Regular price $19.95 Sale
Have a coupon code for a special rate of Savannah magazine? You've found the right place!
Add this product to your cart, enter your coupon code and see the price drop! You'll get 9 issues—6 Savannah magazines and 3 Savannah Homes—for 78% off the newsstand price. 
Have any questions, comments or concerns? Send us an email at editor@savannahmagazine.com.