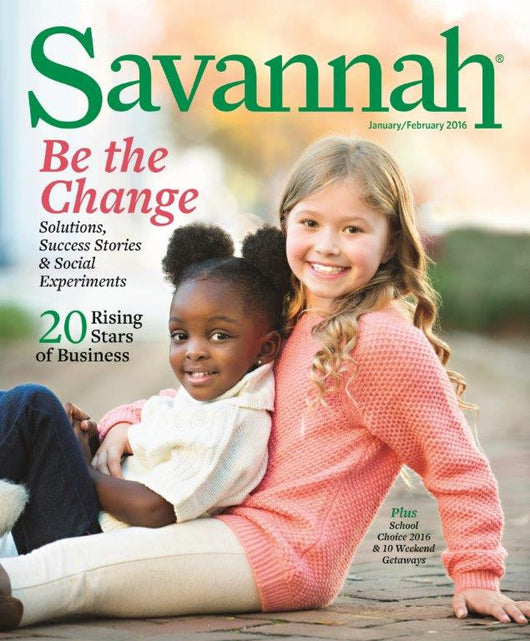 2016 January/February
Features 
- Vision Quest (pg. 72): A New Year means a fresh start for our city, so we're daring to dream of a kinder, more inclusive community—and starting the conversations that can lead us there.  Join the dialogue.
- Our Way to Win (pg. 84): We asked five of Savannah's most respected entrepreneurs and business leaders to help us understand the city's unique culture of success—and we learned a few of their secrets in the process.
 - Who's Next? (pg. 90): Each year, you nominate Savannah's rising stars of business and we choose the winners.  This year, we asked each Generation NEXT honoree to share a memory, a mentor, a problem and a solution.
- School Choice 2016 (pg. 113): With open houses and applications underway, we asked local institutions to share their news, notes and statistics.  Read here for the latest developments in our quest to get educated.
Also includes: Savannah Buzz, Style, Home, Taste, Health, Seen, and more! 
There's no place like Savannah. That's why there's nothing like Savannah magazine. 
*Price includes First Class shipping.