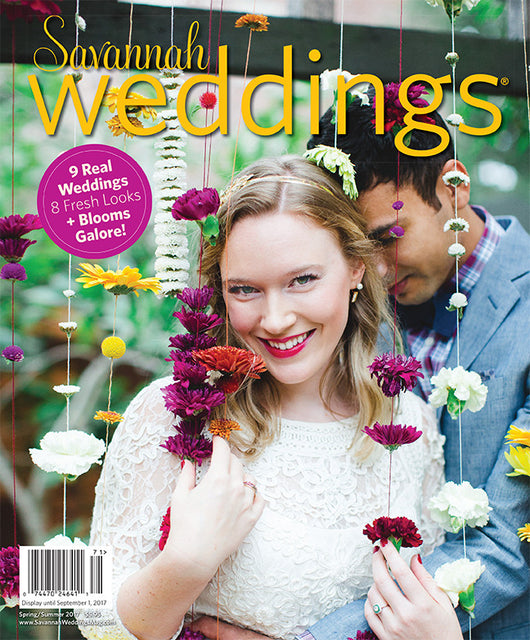 2017 Savannah Weddings Spring/Summer
Hello Spring! 
From gown inspiration to creative elopements, Savannah Weddings Magazine Spring/Summer 2017 reveals the best and brightest of all things nuptial in the Hostess City. 
Features
- 9 Real Weddings
- 8 Fresh Looks
Plus: Blooms galore! 
*Price includes First Class shipping. Will be shipped out after Feb. 1. 
There's no place like Savannah. That's why there's nothing like a Savannah Wedding.